How to edit/update account details?
The article covers the steps to be followed for updating the account details in the
Kylas CRM
. In the context of this article, account refers to the organization using Kylas CRM.
Prerequisites
Permissions: Any role having access to Control Center, with permission to change the Account Settings.

Product Plans: All

Activities to be Completed: Signup



Steps

Step 1

Sign-in to the CRM using the registered credentials (email id, password).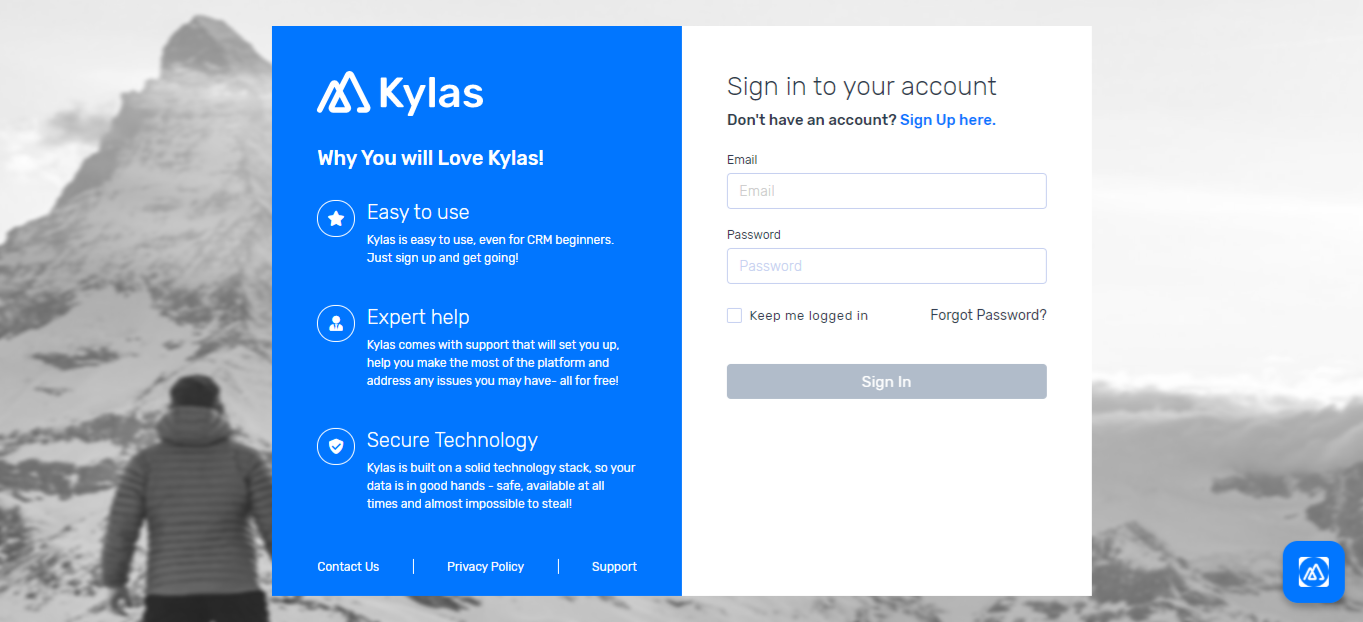 Step 2

Select the 'General Settings' option from the 'Account' tab in the admin dashboard.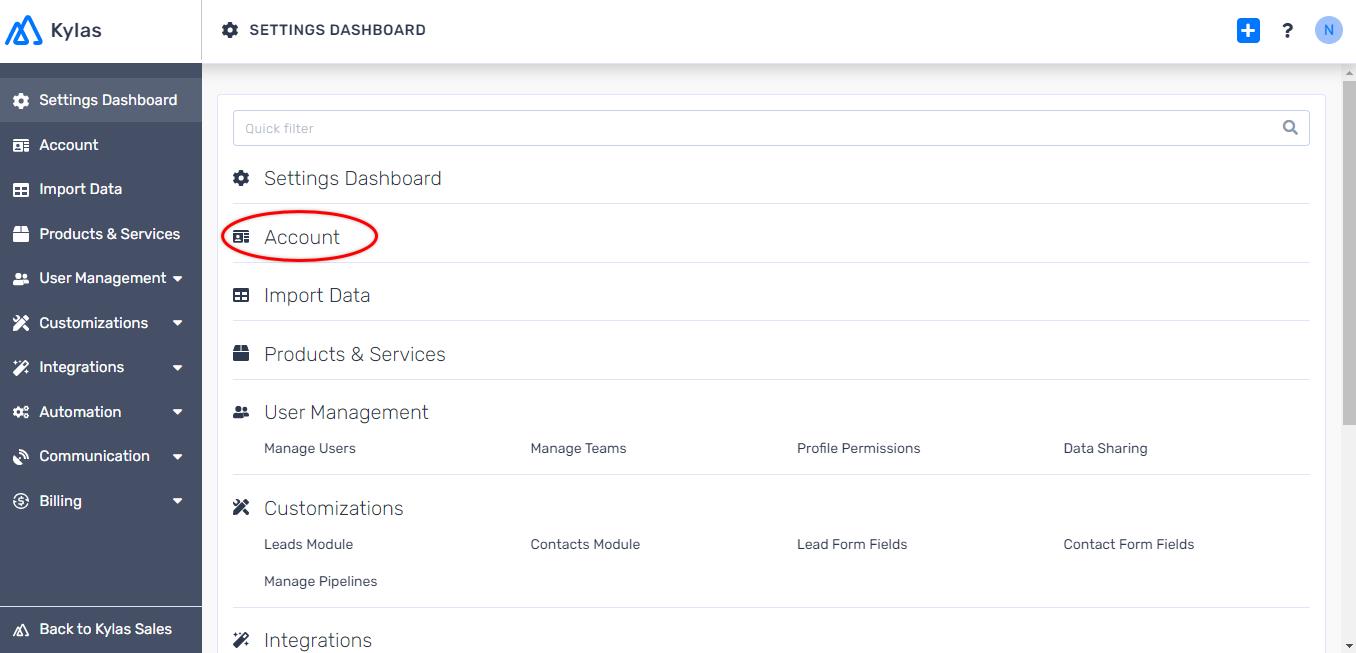 Step 3

Update the company details in the form that opens up after step 2. The information is classified into 4 categories (General Information, Address, Format & Other Defaults, Branding).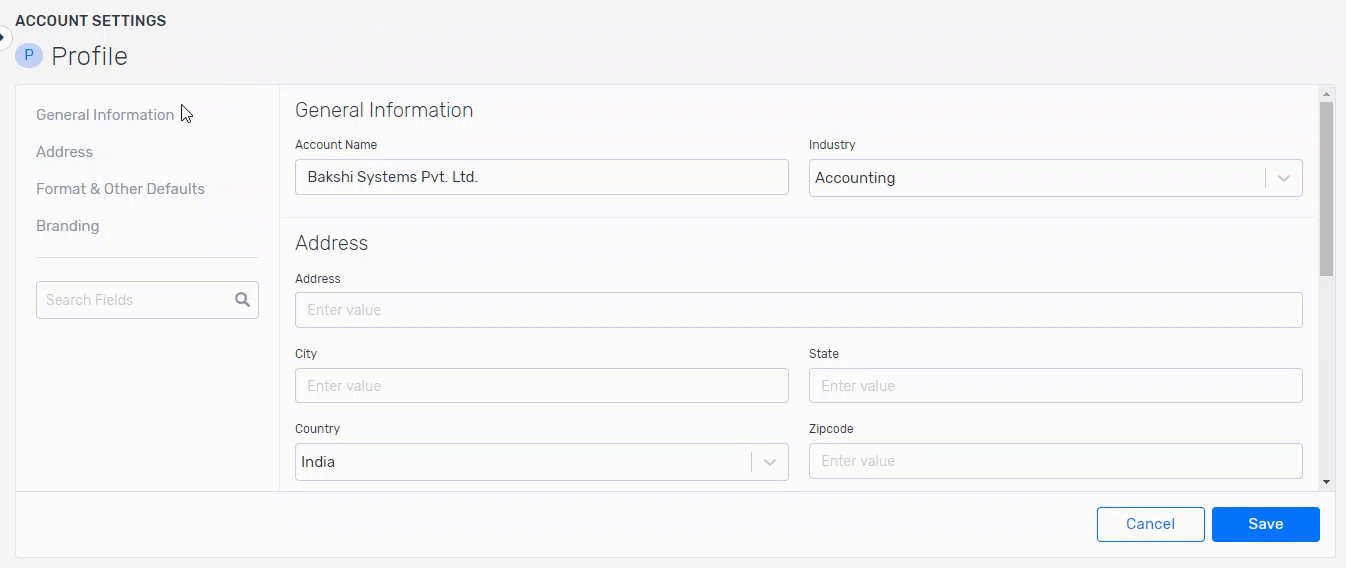 Step 4

After step 3, click on the 'Save' button at the bottom right corner of the Accounts Settings page.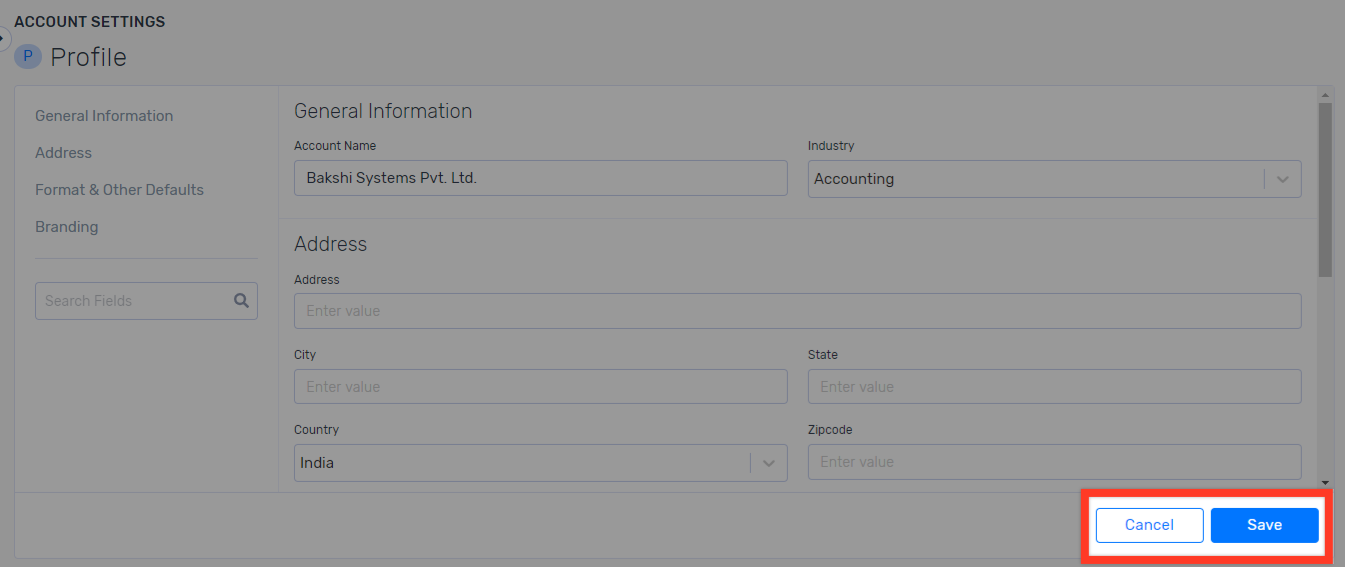 Related Articles

How to signup for a new Kylas CRM account?

This article covers the steps for creating a new account in the Kylas CRM, and getting started with it. Prerequisites Permissions: None Product Plans: N.A Activities to be Completed: None Steps Step 1 Navigate to the signup page of the CRM. Step 2 ...

HSN-SAC Code / Category / Country of Origin

This Article covers the HSN codes that are used to classify goods to calculate GST. Prequisites Permissions: Any user with permission BASIC ACCESS (read,update) and ADMIN ACCESS (Read all and Update all) Product & Services. Product Plans: All ...

Integration with Third Party Lead ( Just Dial) Generation

This article covers the steps to follow in order to check the Leads to sync in Kylas from Facebook Lead generation, Indiamart, Just Dial, Facebook, Trade India Lead Generation. Perquisites Permissions: Any user with access to the Kylas account ...

How To add a User by Admin?

To get your coworkers into action with CRM, you can add the users with their defined roles. The steps below will walk you through the whole process to get started. Prerequisites. Permissions: Any user with access to Control Center along with the ...

Company Custom Fields

Company Form Fields can be customized as per the use case. System generated default fields are added by default, however to rename existing or add new custom fields is also possible using below steps. New fields (Type: Custom) Navigate to My Profile ...