Logging calls is considered as one of the best practices in every rep's sales journey. This not only tracks the daily productivity but also ensures the progression of Leads. Following are the steps to help you log your calls,
Prerequisites.

Permissions - Any user with the the access to create Calls on the specific entity required in action. ( Lead, Contact and Deal)

Product Plans - All

Activities to be completed - None

Step by Step Process.

1.) Navigate to the "Call Logs" tab on the sales panel in the left.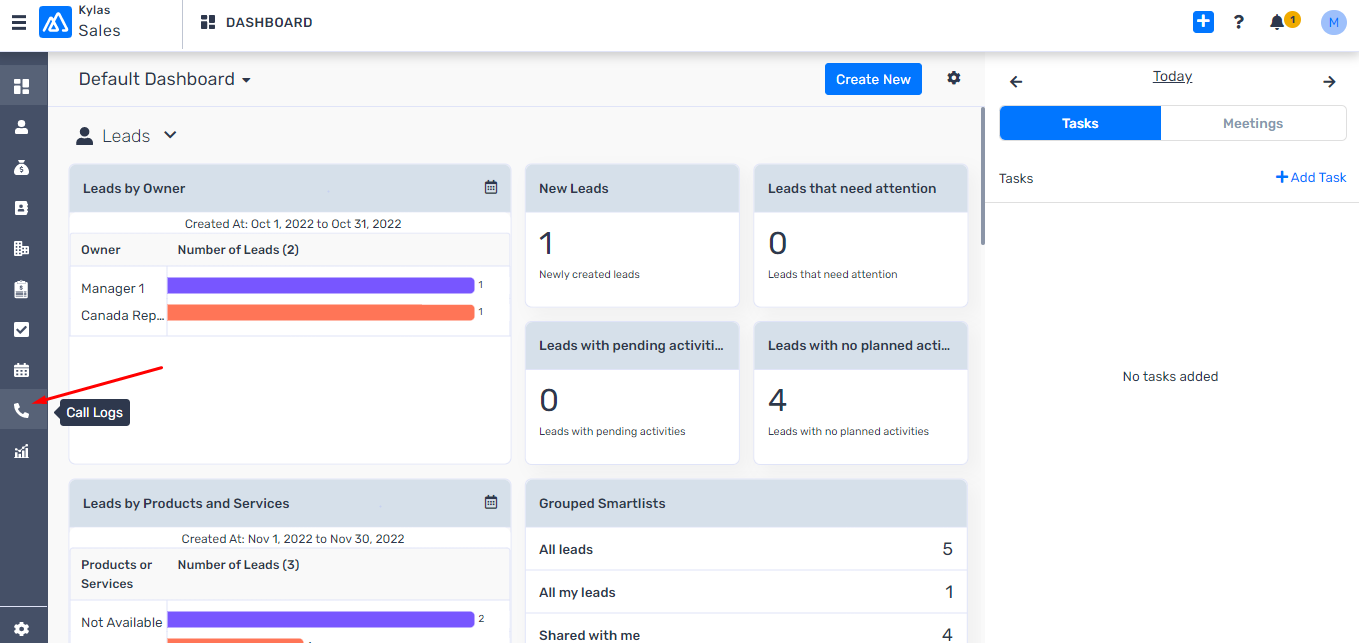 2.) Click on Log a Call.


3. It will open up a Call Log form.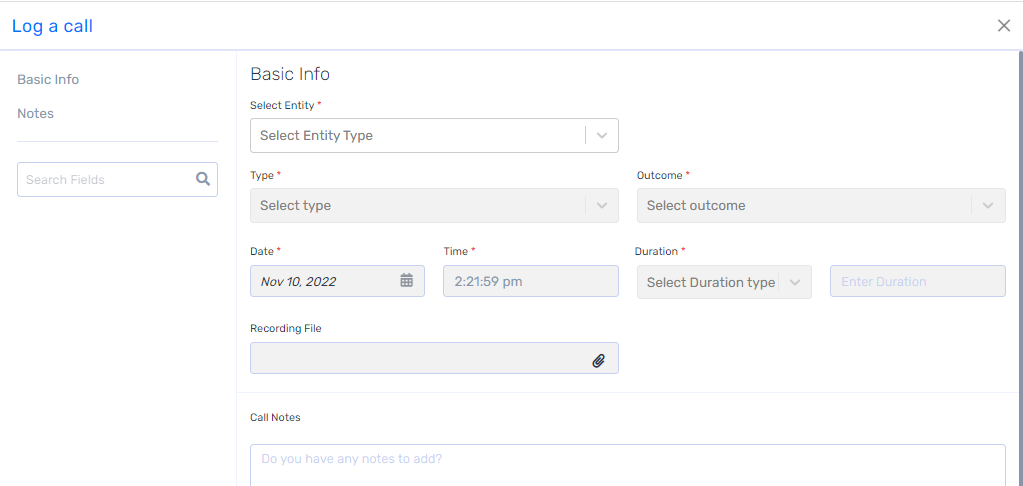 4. Proceed with selecting an entity and the associated record related to that entity. Fill in the basic details - phone no, call type and the outcome.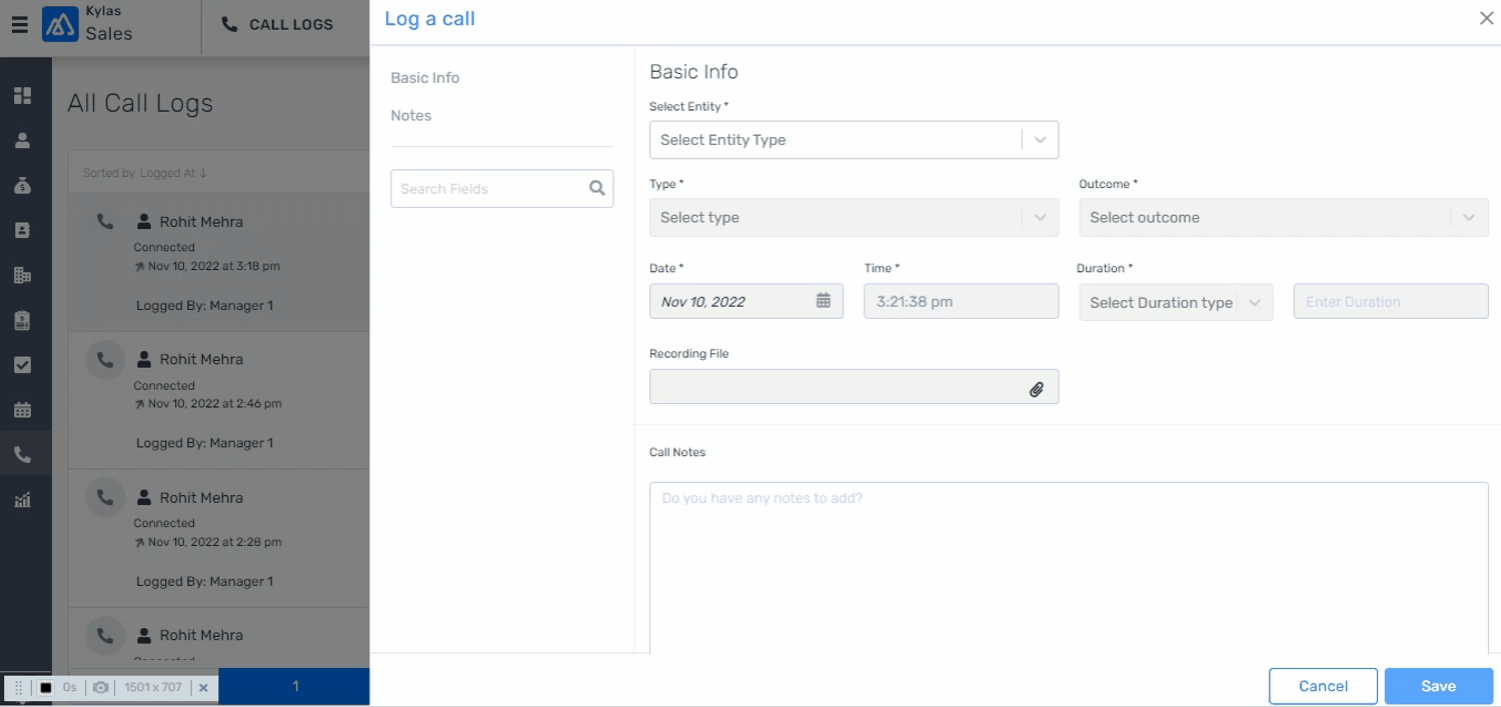 5. Add all the details related to the call and enter the Call notes if any.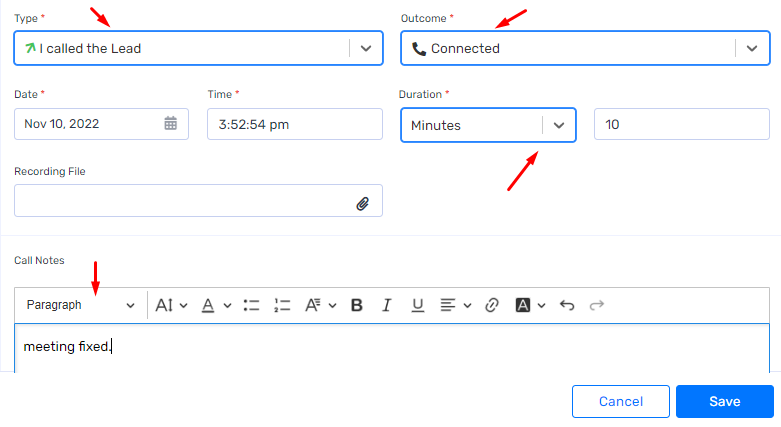 6. Click on add and once done save the record.