Workflows in Kylas is a powerful tool to automate several activities that are performed repeatedly during the sales process. An active workflow will validate the trigger, conditions, and perform the set actions,

Steps
Step 1: Login to Kylas and navigate to CRM settings -> Automation -> Workflows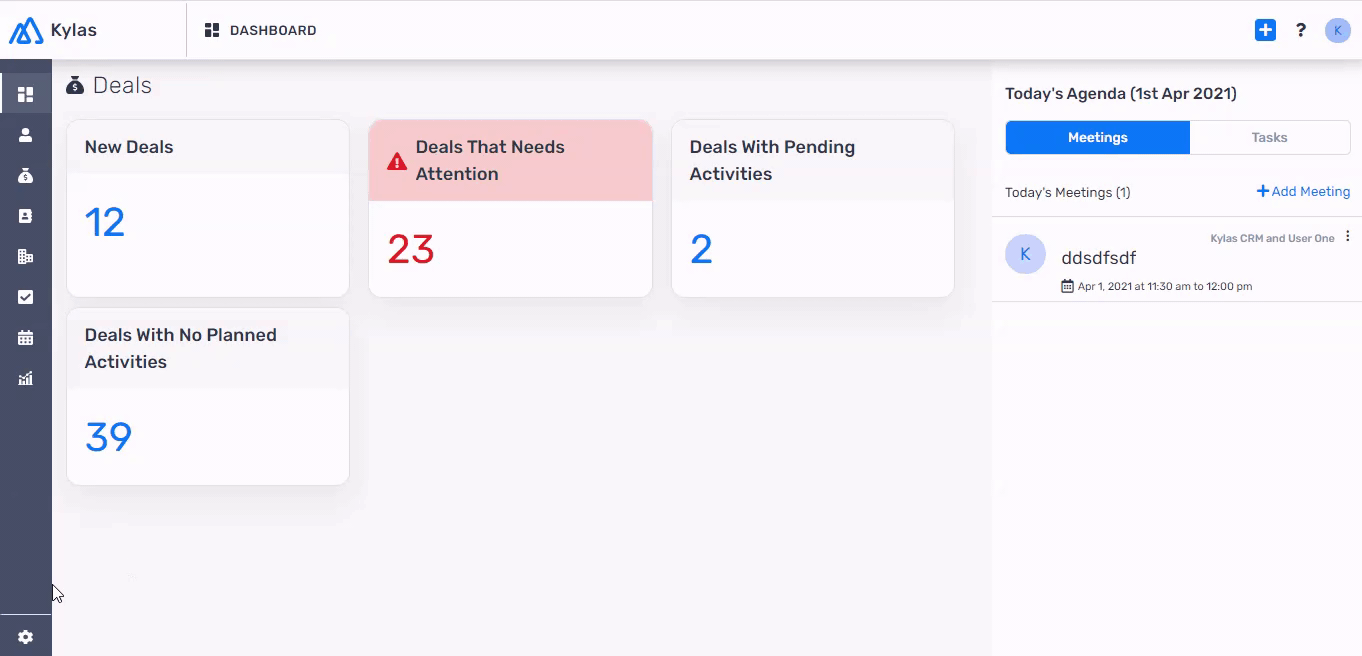 Step 2: Either click on Create a Workflow button or Click on any of the available workflows and go to Create/Update workflow page

Step 4: Go to step 4 of workflow creation 'Set actions to be performed'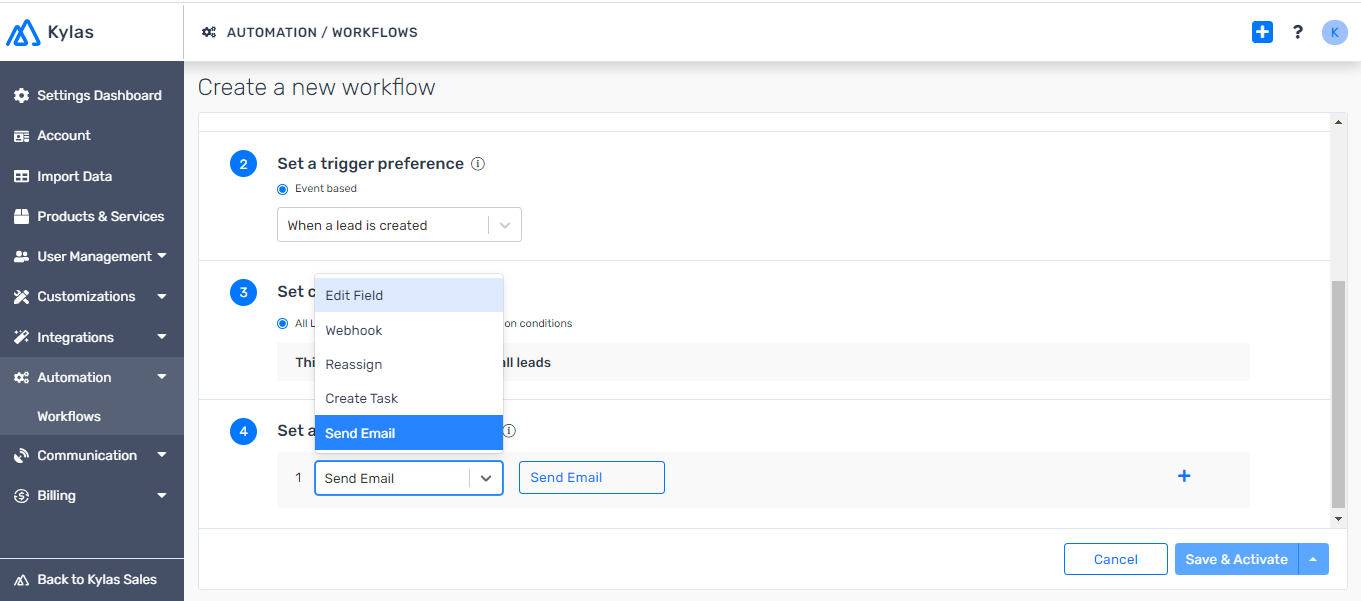 Step 5: Choose 'Send Email' as an action from the available options
Choose 'From' and 'To' email id from the available options

Choose an Email template

Step 5: Click on 'Save'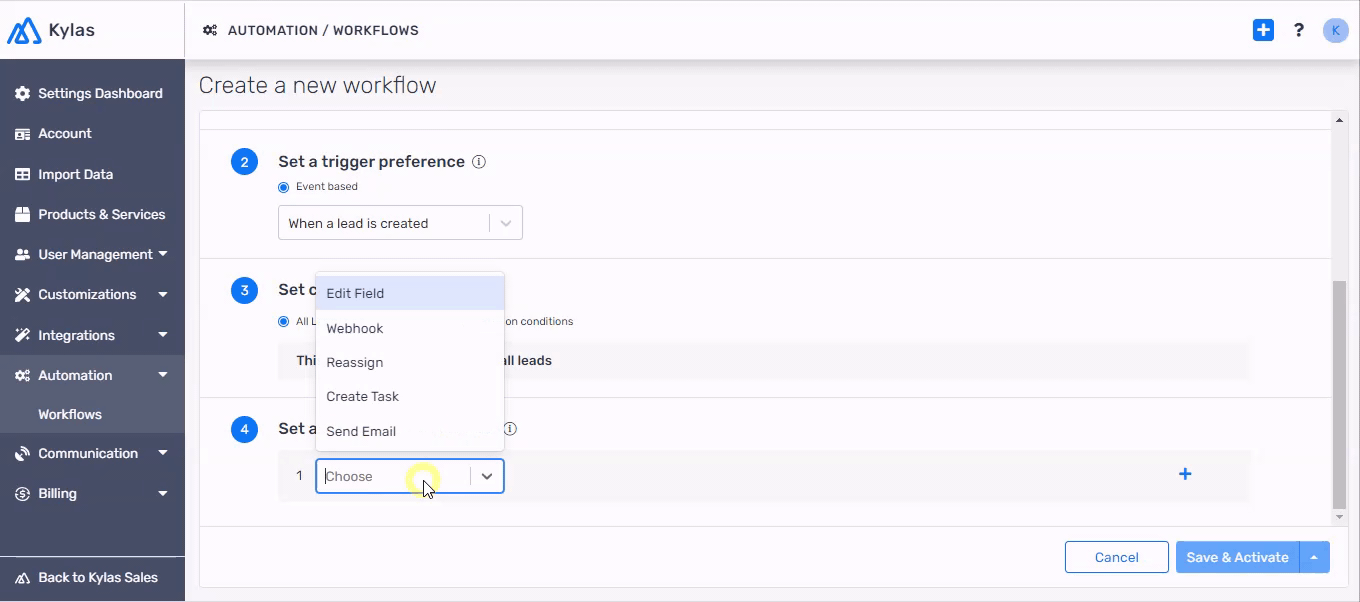 After saving, the set email will be sent to the selected email ids upon successful workflow trigger and condition validation.

The emails will be sent only when the user has connected their email account in Kylas from whose id the emails are to be sent.