How to signup for a new Kylas CRM account?
This article covers the steps for creating a new account in the Kylas CRM, and getting started with it.
Prerequisites
Permissions: None

Product Plans: N.A

Activities to be Completed: None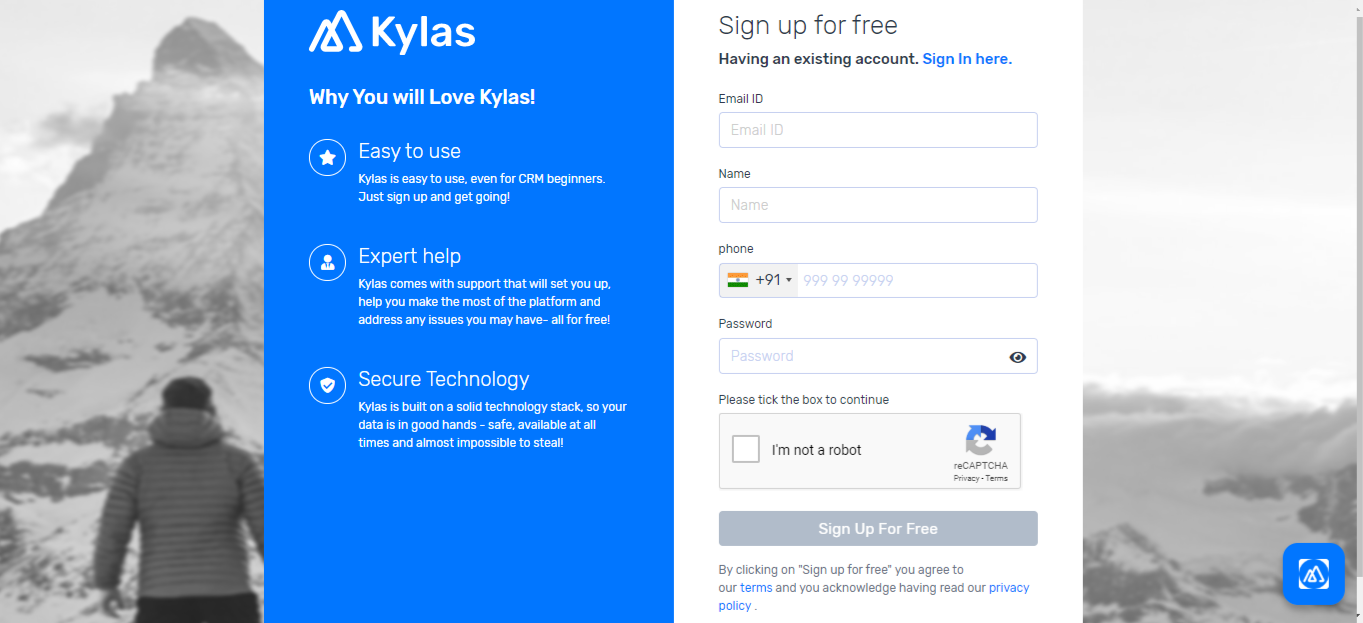 Step 2

Fill in the details (name, e-mail, company name etc.) in the Sign-up form that opens after step 1.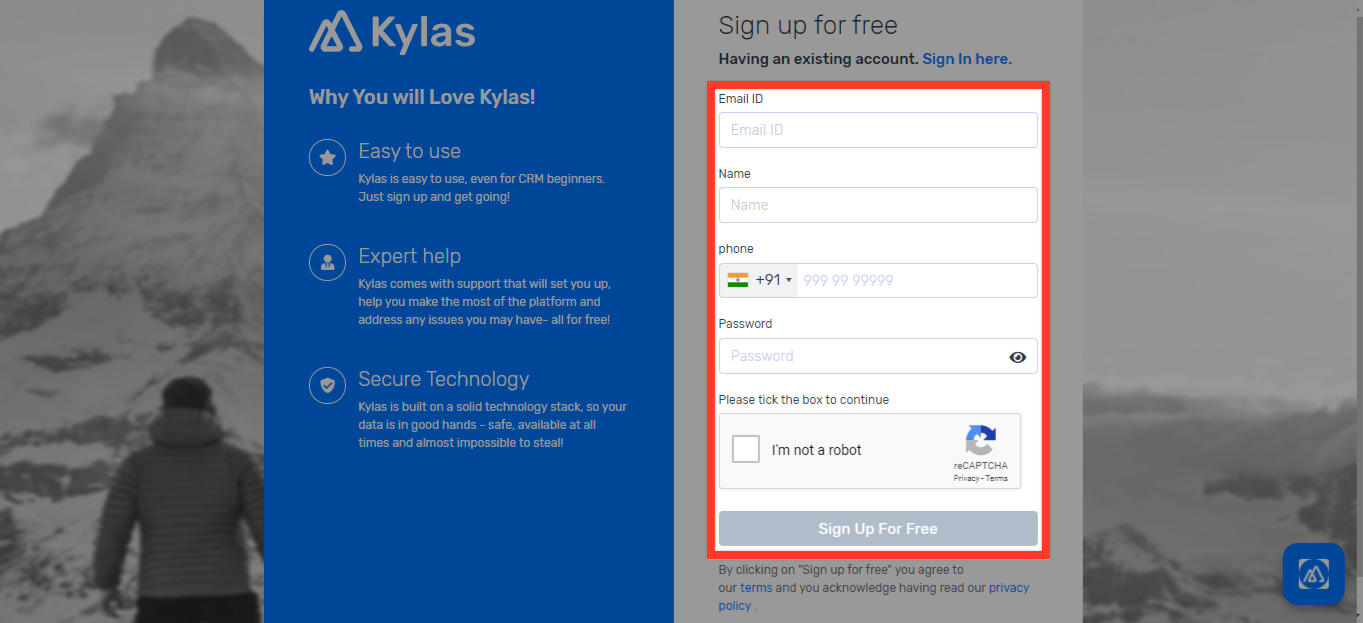 Step 3

After filling the details in step 2, click on the Signup button. Then, user will be navigated to the
login
page. Enter the credentials (email-id and password) to login to the system.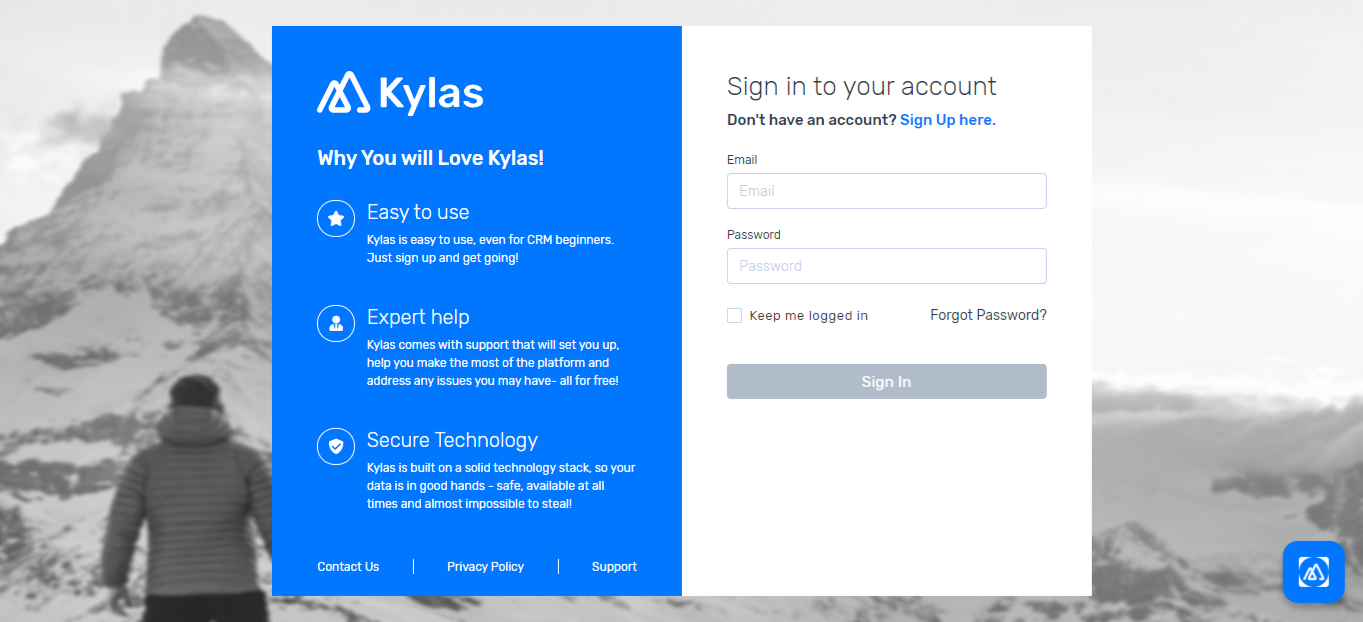 Related Articles

How to edit/update account details?

The article covers the steps to be followed for updating the account details in the Kylas CRM. In the context of this article, account refers to the organization using Kylas CRM. Prerequisites Permissions: Any role having access to Control Center, ...