How to create a Multimetric Report?
Kylas CRM also helps you view data in a multidimensional pattern. Following are the steps to help you get started.

Prerequisites
Permissions: Any user with permission to Create Reports.
Activities to be Completed: None
Step by Step Process
1.)
Once logged in, select Reports tab from the black panel on the left.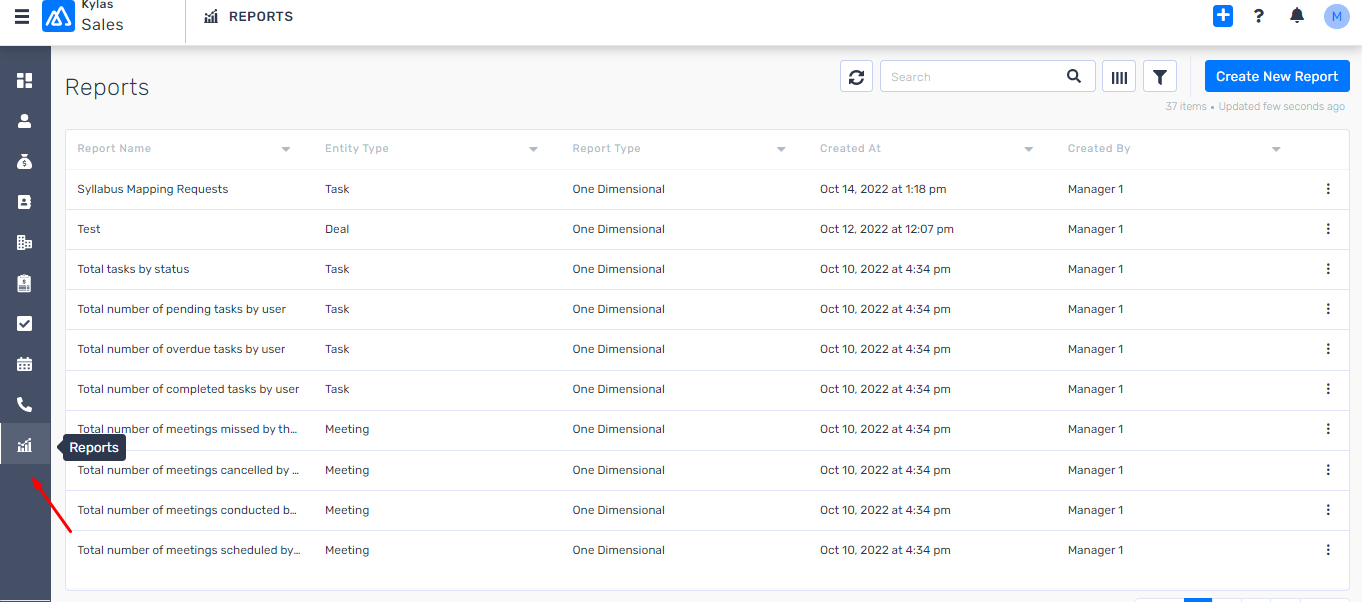 2.)
Click on " Create New Report" button on the report listing page.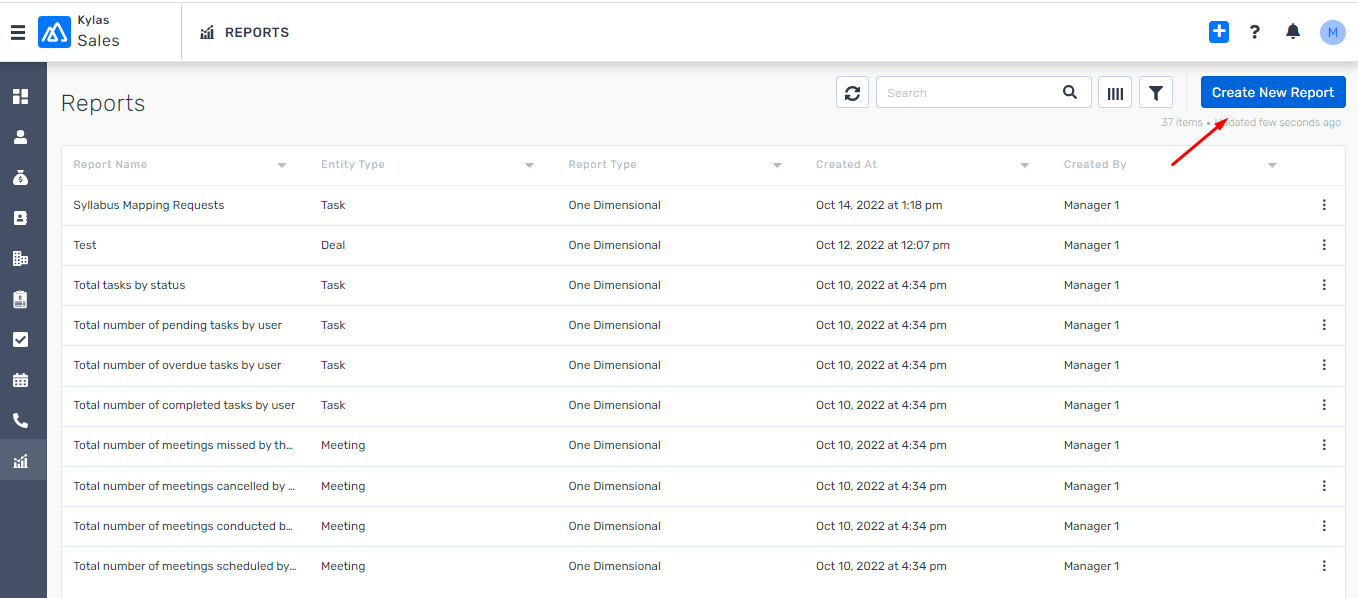 3.) Fill in the basic information and choose the Report type as Multi Dimensional.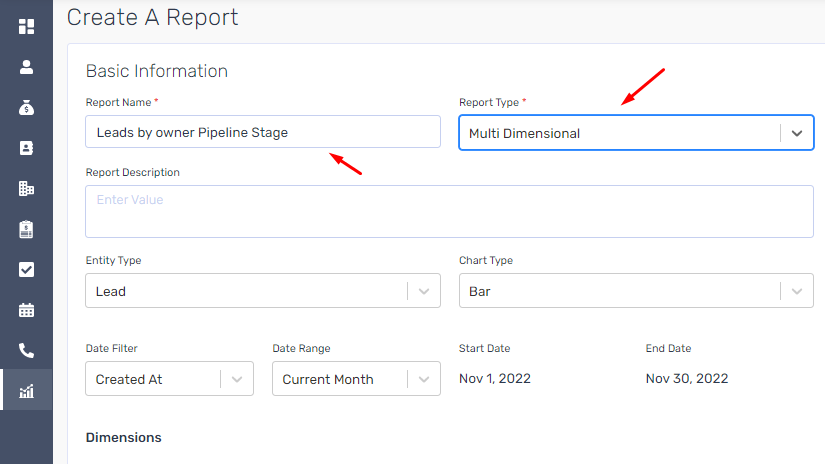 4.)
Choose the desired report parameters ( Entity and Chart type) and select the Date range with appropriate filters.

5.) Add the dimensions and metrics you would like to view the data for. ( User can select more than one metric and dimensions)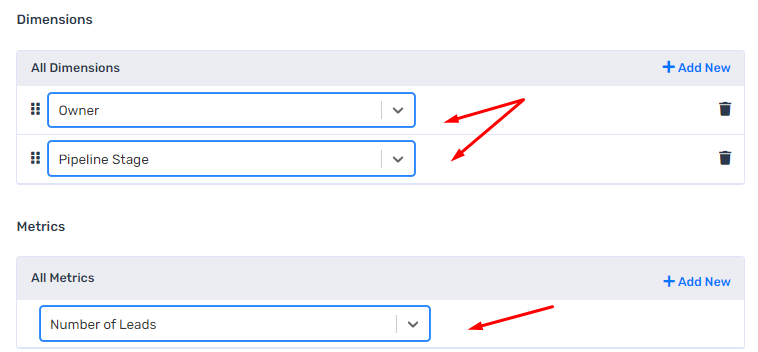 6.) You can also generate the preview before saving the report.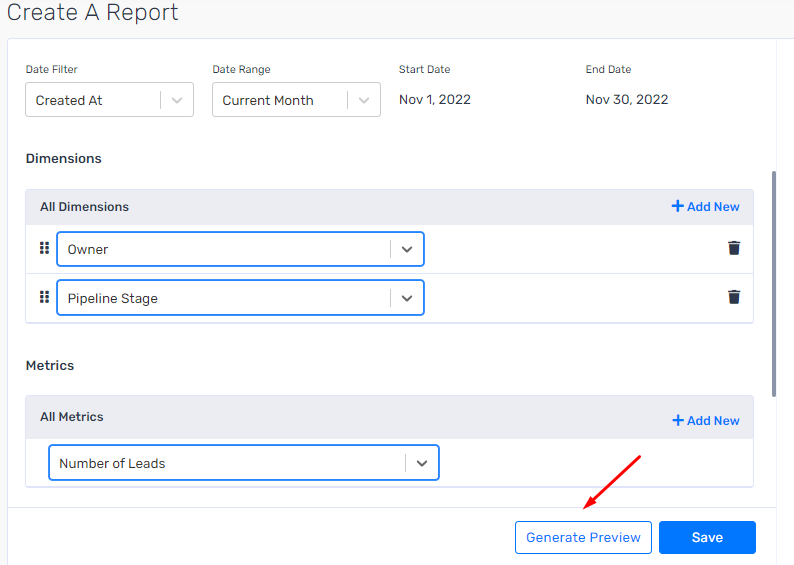 7.) Once done , click on Save to view the report.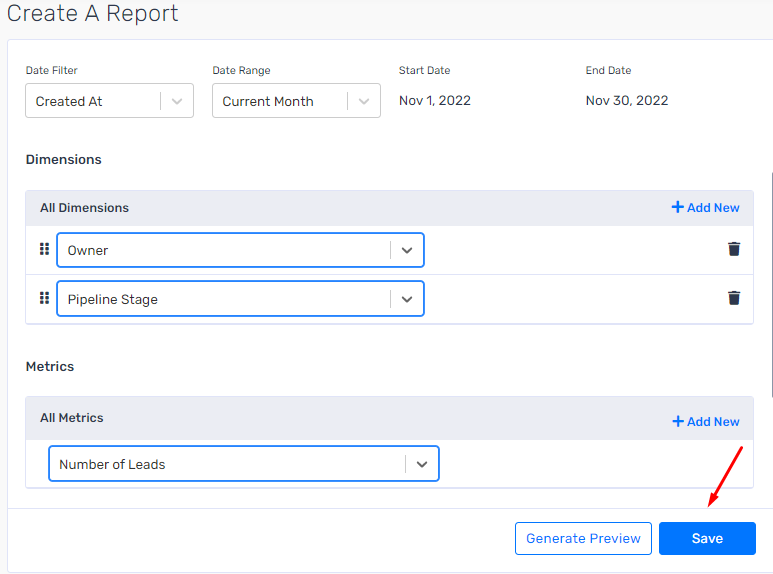 Related Articles

How To Create a Multi Dimensional Report?

Kylas CRM also allows users to create multidimensional reports. Below are the steps to help you get started. Prerequisites Permissions: Any user with permission to Create Reports. Product Plans: All Activities to be Completed: None Step By Step ...

How To Create One Dimensional Report?

CRM reports work by translating the CRM data into insights that pave the way in tracking the metrics over a certain period using visual features such as charts, graphs, numbers and much more. With Kylas you can create both one and multi dimensional ...

What is meant by metrics in Kylas report?

Metrics are standards for measurement that are used to assess, compare and track the performance of the sales team. Number of leads, number of contacts, number of deals etc. are typical example for metrics in Kylas CRM.

What is a Product/Service in Kylas CRM?

Product/service will include the list of sell-able inventory of the selling organization. A user can create products and services in the system along with its price. Also, user can link these products/services with deals.

What are the standard roles in the Kylas CRM?

The standard roles available in Kylas CRM are:- - Admin : This role has access to entire application and has the rights to change administration settings and create more users/roles. - Restricted User : This user has only access to the Sales section ...