How to Transfer data from Kylas to Google Sheets?
Step by Step Process

1. Open the google sheet with the records you want to export. Navigate to Extensions> click on Apps Script.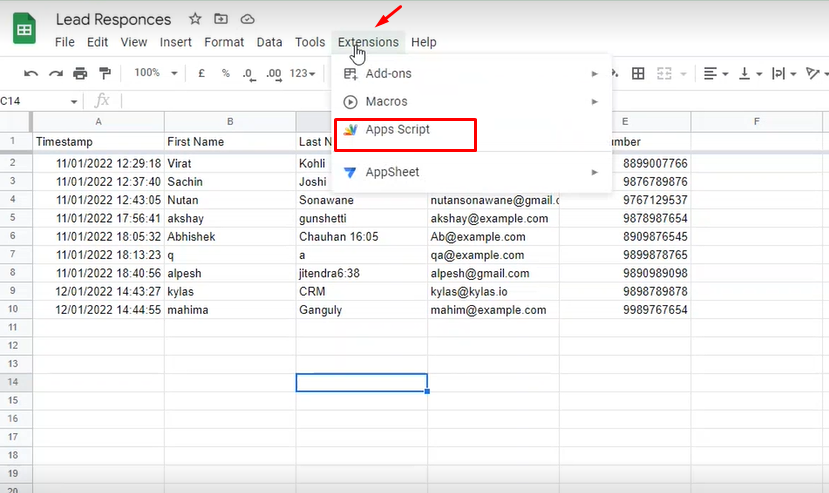 2. You'll attain a quick platform to enter the script with functions.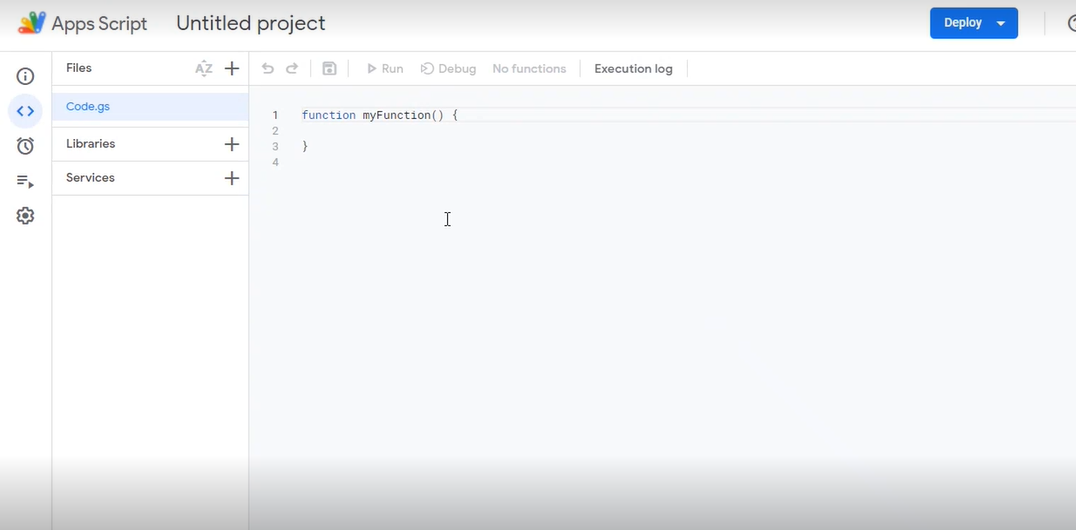 Note - User needs to get "functions" written from the developers end in order to extract the data from the required fields.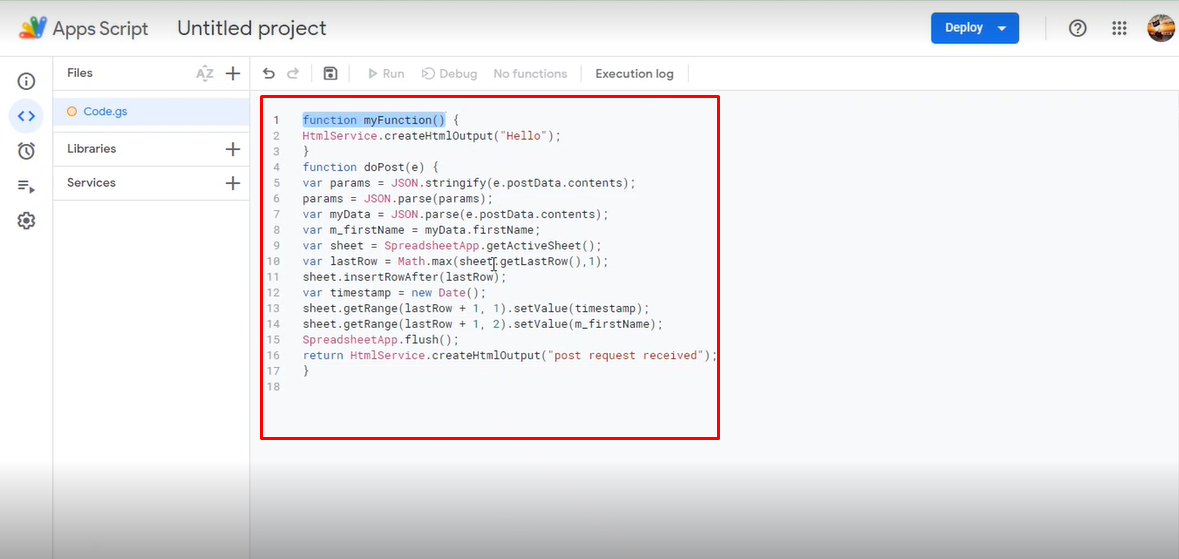 3. Post writing the script. Go to Deploy> click on New Deployment.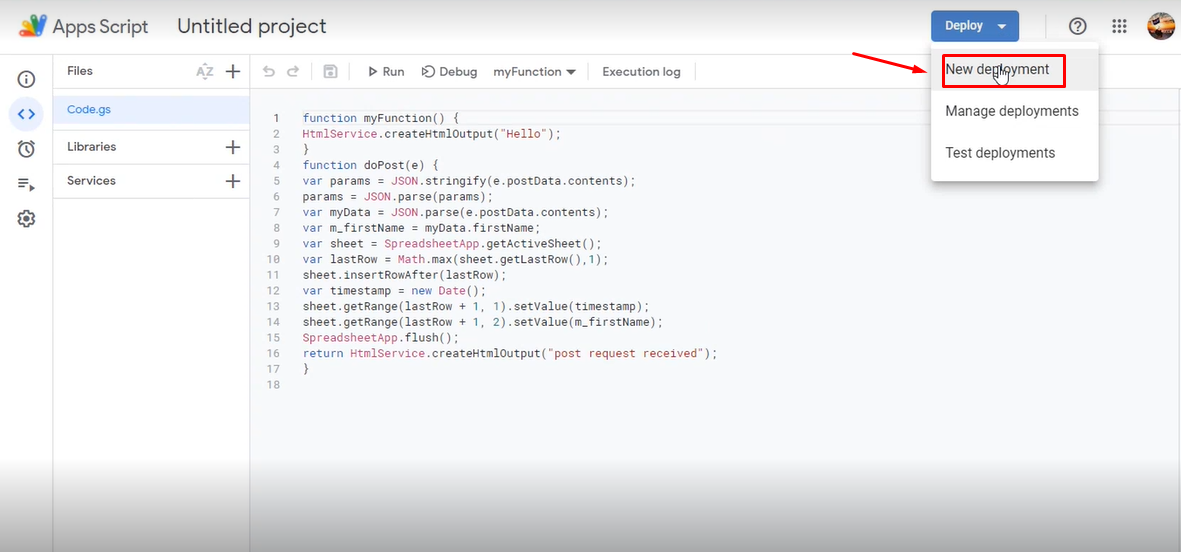 4. Navigate to select type > choose Web app > click on deploy.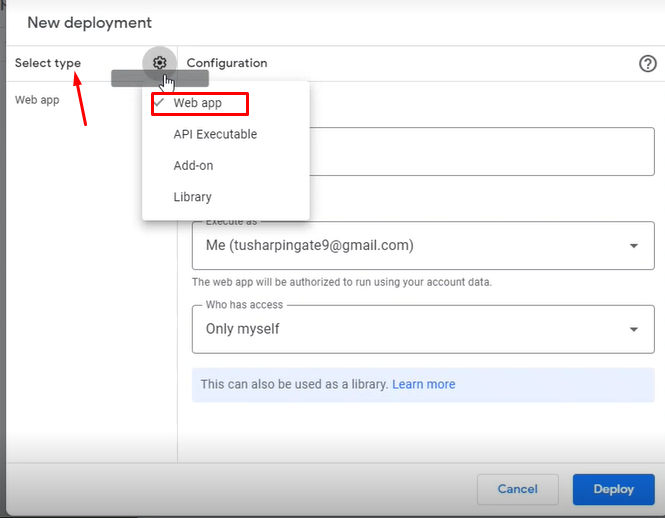 5. It will generate the URL after deployment. Copy and paste it in your Kylas account whilst creating a new webhook.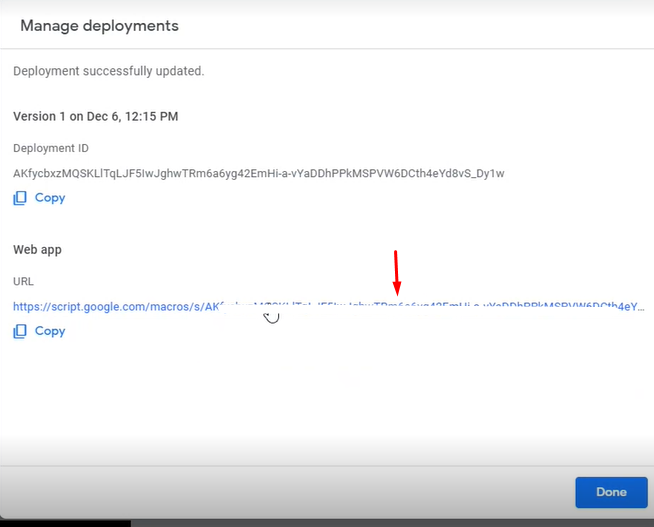 6. Go back to your Kylas account. Navigate to Integrations > Webhook > Add a New Webhook. (Name the webhook, add the URL, select the Authentication , allow the webhook permission for the required entity as per your records , enable the status as active and save it.)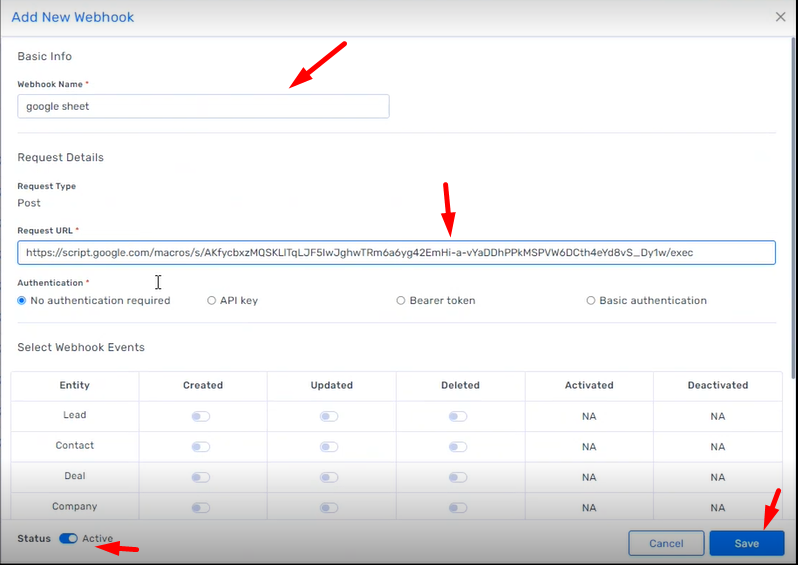 For reference here we have set the event to create a Lead therefore whenever the lead would be generated in Kylas, data will pass through the URL, we have pasted in the Webhook section and according to the parameter user has set, it will capture the data in the google sheet.
Related Articles

How to signup for a new Kylas CRM account?

This article covers the steps for creating a new account in the Kylas CRM, and getting started with it. Prerequisites Permissions: None Product Plans: N.A Activities to be Completed: None Steps Step 1 Navigate to the signup page of the CRM. Step 2 ...

How to Create the Quotation in Kylas CRM?

This article will walk you through the steps to create the quote and execute the features. Prerequisites Permission: 1) Any user with Create and/or Update permission for Quotation under the Order Management. 2) Any user with the Deal read permission. ...

Deal Form Layout

"Deal" is one of the prime business entities demanded in order to track the Sales Flow. It comes with different stages and with specific information in order to visualize the sales pipeline and estimate business revenues. Kylas CRM allows you to ...

Integration with Third Party Lead ( Just Dial) Generation

This article covers the steps to follow in order to check the Leads to sync in Kylas from Facebook Lead generation, Indiamart, Just Dial, Facebook, Trade India Lead Generation. Perquisites Permissions: Any user with access to the Kylas account ...

How to edit/update account details?

The article covers the steps to be followed for updating the account details in the Kylas CRM. In the context of this article, account refers to the organization using Kylas CRM. Prerequisites Permissions: Any role having access to Control Center, ...